GreenSmartEco is an ecologically driven token and it exists to promote a culture for environmentally friendly living. Deployers of GreenSmartEco tokens provide tips about eco-friendly living on the website GreenSmartEco.com. You won't find here a beutiful crafted template typical for other token projects, because we focus on what is most important – on the real business. We continously develop our website and social media channels to get more traffic. We teach people how to help save the Earth. We belive that it can build the strongest fundaments for the bright future of the GreenSmartEco website, and tokens.
Just be Green, be Smart, be ECO with GreenSmartEco!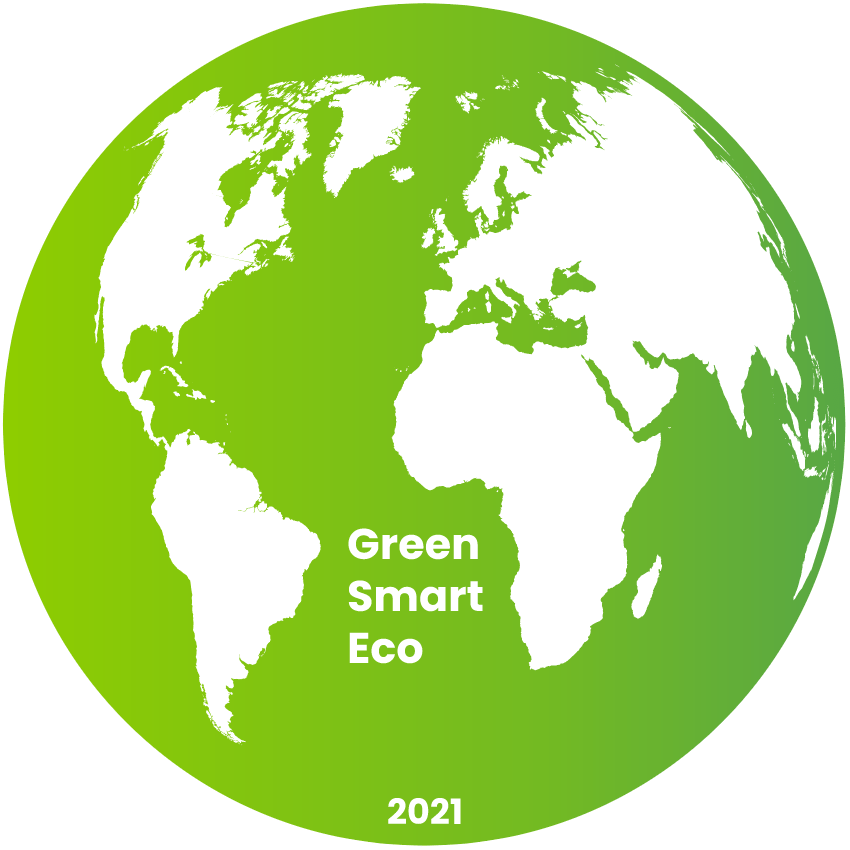 Frequently asked questions
What is the difference between GreenSmartEco tokens and other tokens?
We created website GreenSmartEco.com first (in 3Q2020), tokens were deployed secondly (2Q2021). We haven't crated tokens and add to them any ideology, because our website existed first. So we focus on the real business and our brand and website won't disappear. We decided to give people useful advices about ecollogicaly friendly living. Later on, we decided to deploy tokens. You can see the full contract on bscscan.
Where to buy GreenSmartEco tokens?
The easiest way will be soon to go to PancakeSwap and use this address 0x7ae9cd1a10f797a3b3af9d6357b5cbb1d0fd9221 to select GreenSmartEco. As in cases of many other tokens, the best configuration is to set the slippage tolerance to 11%.
What is the plan about the website?
We belive that hard, continous work can give the best result. We got experienced team, our website GreenSmartEco.com will be developed and we will continue publication of new articles. We are going to grow our social media channels and invest in marketing. We got experience and know that geting website popular needs time. We will take care about SEO and link building to get the best result in next years. GreenSmartEco is a long term project, popularity of eco-life style will grow year by year, and we will grow too.
What is the plan about the GreenSmartEco tokens?
We don't organize ICO, we just let the market to value GreenSmartEco tokens. We start to distribute our tokens via PancakeSwap, but it is just begining (2Q2021). We want want to list them of Coingecko (1Q2022), but we are sure you will previously see information about GreenSmartEco tokens on many other websites. In the future, we are planning to use tokens for implementation of projects related to ecology. We will introduce all projects in the next years.
Why should I belive in GreenSmartEco tokens?
We think about GreenSmartEco in the long term. All holders will be rewarded. The contracts is set up to reward 5% from each transactions, and divide it to all holders. Another 5% is sent to the pool and provide the liquidity. It works exactly the same way as f.e. SafeMoon tokens. Just hold, we will do our best to grow the project.
What is deployer going to do with his tokens?
We are going to hold our pot of tokens as long as possible, and burn a lot of them in the future. Our tokens will be burned in the best moment for the community, and holders. We know the story of other cryptocurrencies, f.e. PacCoins, and we belive it is the best solution when people who take care about the project keep them and put on the right way to grow. Some of tokens will be divided between all people helping with the project. The rest of them may be slowly provided to the market, but definitely it won't start quickly. In the future, all funds obtained from the sale of tokens will be used to grow the business related to GreenSmartEco.com, and for implementation of projects related to ecology.
How can I contact the deployer of GreenSmartEco tokens?
Do not hesitate to contact as using the contact form on our website or any other social channels (Facebook, Twitter). We also are going to grow our community by opening a dedicated channels on Reddit and Telegram.

The founder
Just be GREEN, be SMART, be ECO!
with GreenSmartEco.com